Veterans For Peace: No More Troops in Afghanistan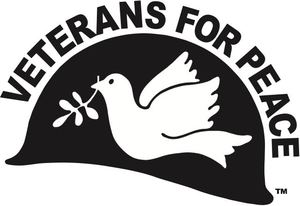 The Trump Administration announced it has given Defense Secretary Jim Mattis the authority to determine troops levels in Afghanistan. It is widely believed that Mattis favors sending several thousand more U.S. troops to Afghanistan. Why? Perhaps to break the "stalemate" as described by the Commander of U.S. Forces in Afghanistan, Army General John Nicholson when describing the war to the Senate Armed Services Committee. In his June 13th testimony, Secretary Mattis told the same committee, "We are not winning in Afghanistan right now."
Veterans For Peace calls for a different direction than more war. We call on Congress to stop funding war and demand a plan for a peaceful solution. We call on the President to immediately begin withdrawal of U.S. troops and take a new direction towards diplomacy and peace. And we call on the people of the U.S. to resist war and demand policies that foster peace and prosperity at home and in Afghanistan.
It should be clear after 16 years and the death of tens of thousands of people that no one is a winner in Afghanistan. There is no clear concept of what it means to win there. In fact, it is no longer clear why the U.S. continues to keep troops in Afghanistan and now is on the brink of increasing the number of men and women in harm's way.
The U.S. has claimed to be at war in Afghanistan to deny "terrorists" training and staging areas to attack the United States and to protect the people of Afghanistan. After this long period of war, what does the U.S. have to show for its military efforts?
Since the horror of September 11, 2001, the U.S. has been on a path of war, wreaking havoc on millions of people around the globe. Because of displacement, death and maiming of loved ones by U.S. wars, animosity towards the U.S. has increased and the world has become less safe. The animosity caused by the wars has created a larger pool of people willing to fight the U.S. In 2001 al Qaeda had limited influence and ISIL did not exist. Now Al Qaeda and ISIL have affiliated groups and sympathetic supporters around the globe.
The protection of the Afghan people has been a total failure. It has been widely reported that the United Nations Assistance Mission in Afghanistan found that there were 11,418 civilian casualties (3,498 deaths and 7,920 injured) between January and December 2016, an overall increase of 3 percent. An appalling number of those casualties were children – 923 deaths, and 2,589 injured – a 24 percent increase over record-high numbers from 2015. In addition, 3,535 coalition forces have died; three of which were recently killed as a result of an insider attack fire from an Afghan soldier. We must add to these losses all the people who are physically and psychologically broken and families torn apart.The human cost is immeasurable. But there is also a dollar cost to war. The U.S. has spent over $1 trillion in this failed and depraved effort in Afghanistan. These dollars represent lost opportunities to repair U.S. infrastructure, pay for healthcare, create jobs and address a host of human needs.
It is not too late for a different direction. War was always the wrong option. Perhaps it was not clear 16 years ago. It should be clear now more than ever!